Direct Private Money Financing for Real Estate Investors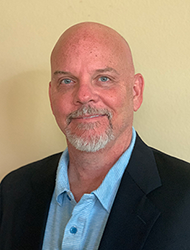 Jim Gallagher has over 30 years of experience in the Mortgage Business, with his last 5 years focused exclusively on working with Real Estate Investors across the Country. He is highly experienced with Short Term Programs for Acquisition and Rehab, including New Construction as well as Long Term Products for your Rental needs. Call or email Jim at your convenience to discuss how our programs can assist you with your next project!

Finance of America Commercial provides Fix & Flip Exposure Limit, Bridge, New Construction, and Single/Portfolio Rental loans to residential real estate investors across the country, helping our clients overcome traditional financing hurdles and build long-term wealth through real estate investment.
Complete the form below and James Gallagher will reach out to discuss your needs.
No personal income verification (asset-based loan)
Industry-leading rates for capitalized borrowers
Short term loan ideal for temporarily holding assets
Our products are tailor-made for residential real estate investors
Individual and Business approval for Fix & Flip Exposure Limit up to $10MM with individual property loan amounts from $50K to $3MM
Fix & Flip financing for up 100% of renovation expenses
12-18 mo. term Bridge loans, as well as asset-based Single Rental property loans
Financing for non-owner occupied attached or detached single family residences (SFR's), condos, mixed use, and multi-family properties (5 – 20 units)